1 cup quinoa flakes
1 cup pecans
1/2 cup salted roasted cashews
1/2 cup Agave nectar
1/4 cup almond butter
5 dried figs, stemmed and quartered
1 tablespoon flax or chia seeds
1 tablespoon canola oil
1 lemon, zest only
1 tablespoon Gourmet Garden Ginger, Lightly Dried
1 cup dried blueberries
1/2 cup coconut flakes
NUTRITION INFORMATION
(per Serving)
Nutrition information coming soon.
Preparation
1

Heat oven to 160*C. Line a baking tray with baking paper; set aside.

2

In a food processor combine quinoa flakes, pecans, cashews, agave nectar, almond butter, figs, flax seeds, canola oil, lemon zest and ginger; pulse until coarsely chopped. Add blueberries and coconut; pulse until incorporated.

3

Pour mixture into a large bowl and stir well. Form into 12 bars or rounds, 2cm thick. Bake on prepared baking sheet for 25 minutes, until edges are browned. Let cool completely before serving.
Related Recipes
Ginger Roasted Pineapple with Greek Yoghurt Dip
Ginger Roasted Pineapple with Greek Yoghurt Dip
Roast Potato and Green Mayo Salad
Roast Potato and Green Mayo Salad
Smashed Potatoes with Basil Pesto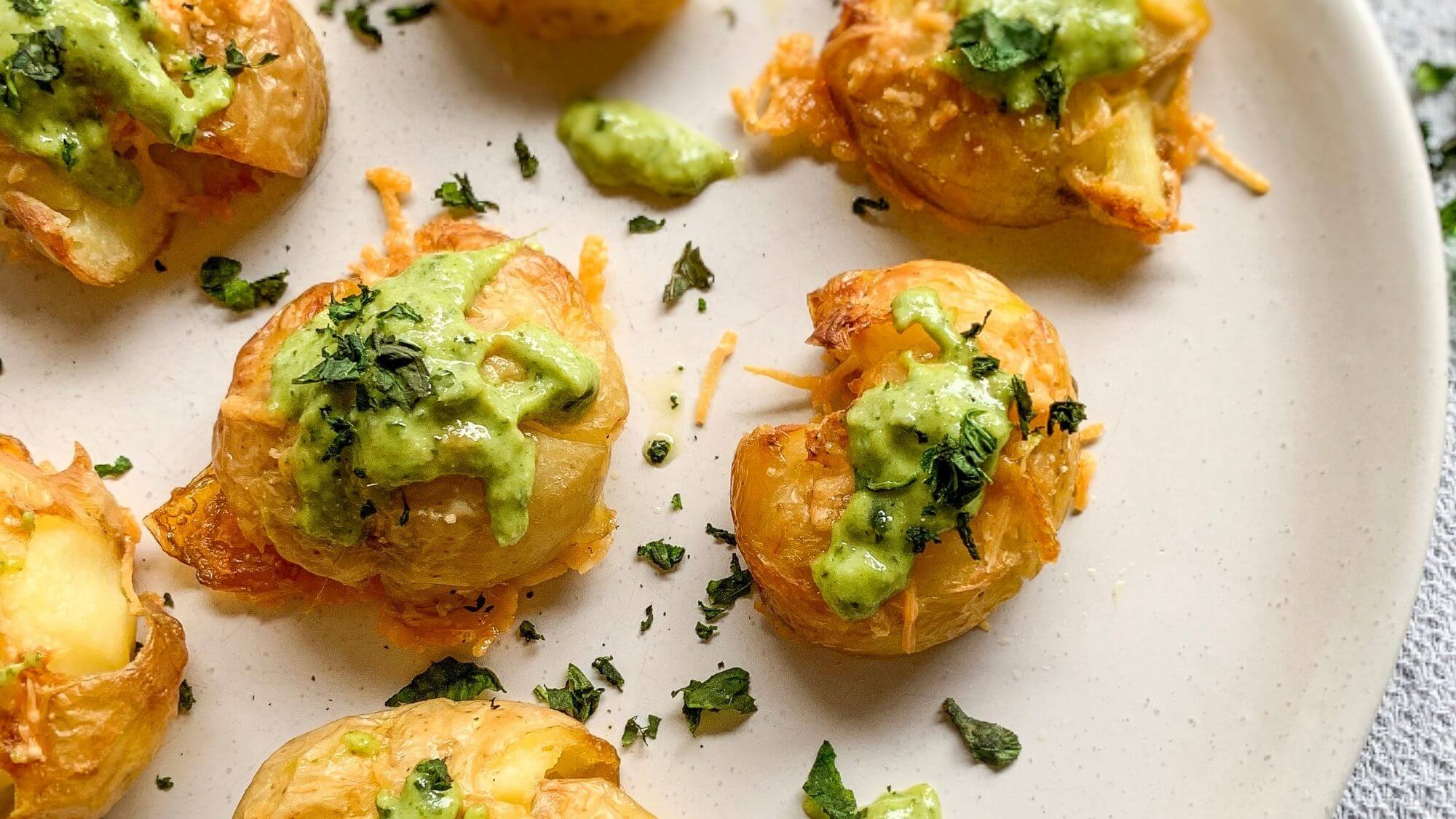 Smashed Potatoes with Basil Pesto