Ingredients
1 head cauliflower, cut into small florets
3 egg whites, whisked
1 cup breadcumbs (regular or fluten free)
salt and pepper
2 tablespoons Gourmet Garden Thai Seasoning, Cold Blended Paste
1 tablespoon sesame oil
2 tablespoons runny honey
2 tablespoons light soy sauce or tamrind
1 teaspoon corn flour
1/3 tablespoon (80 mL) cold water
1 tablespoon toasted sesame seeds
2 spring onions, thinly sliced
NUTRITION INFORMATION
(per Serving)
Nutrition information coming soon.
Preparation
1

Preheat oven to 220°C (200° C fan forced) and line a baking tray with baking paper.

2

Place cauliflowers florets in a deep bowl and pour over the whisked egg whites. Stir until florets are evenly coated with egg white.

3

Place breadcrumbs in a separate bowl and season with sea salt and pepper then pour over the cauliflower florets. Using a large serving spoon gently toss to coat evenly.

4

Transfer cauliflower florets to baking tray, spray lightly with olive oil spray and bake for 20 minutes or until tender and browned.

5

In the meantime, prepare the sauce. In a small pan add the Thai Seasoning Cold Blended Paste along with the sesame oil, honey and light soy sauce. Bring to a boil, then reduce heat and gently simmer for 3 minutes.

6

In a small bowl combine corn flour and cold water, blending to a paste. Pour into the sauce and return to the boil then remove from heat and set aside.

7

Remove cauliflower florets from oven and pour the sauce over the florets. Gently combine to evenly coat.

8

Garnish with toasted sesame seeds and spring onions.

9

Serve as appetizer or over rice.
Related Recipes
Smashed Potatoes with Basil Pesto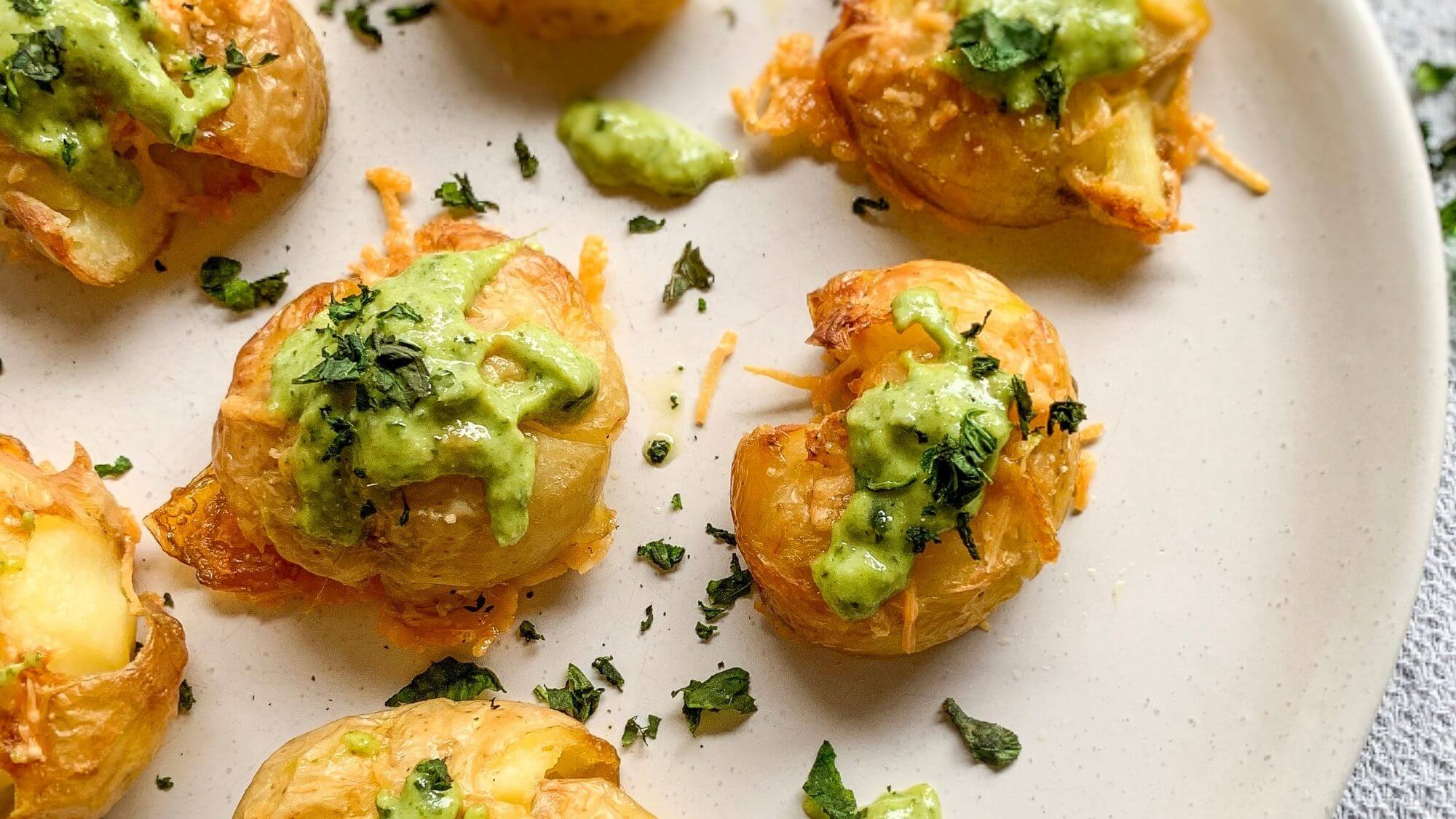 Smashed Potatoes with Basil Pesto
Vegetable Galette
Sautéed Garlic Mushrooms on Smashed Avocado Toasts
Sautéed Garlic Mushrooms on Smashed Avocado Toasts